With world-class personnel and facilities, KCC and its industrial and academic partners are helping to lay the foundations for a sustainable future. KCC develops state-of-the-art catalysts and catalytic processes using fundamental scientific design and modelling concepts, an approach that differs entirely from the conventional 'trial and error' method. Dubbed "Catalysis by Design", this strategy has proven to be not only of great scientific importance but also of commercial value, as industries benefit from faster and clearer project timelines and efficient budgets.
KAUST's innovative and flexible intellectual property policy and contracting practices mean that doing business with KCC is easier than with most universities. In its short existence, KCC has had numerous industrial research contracts with world-leading chemical and petrochemical companies.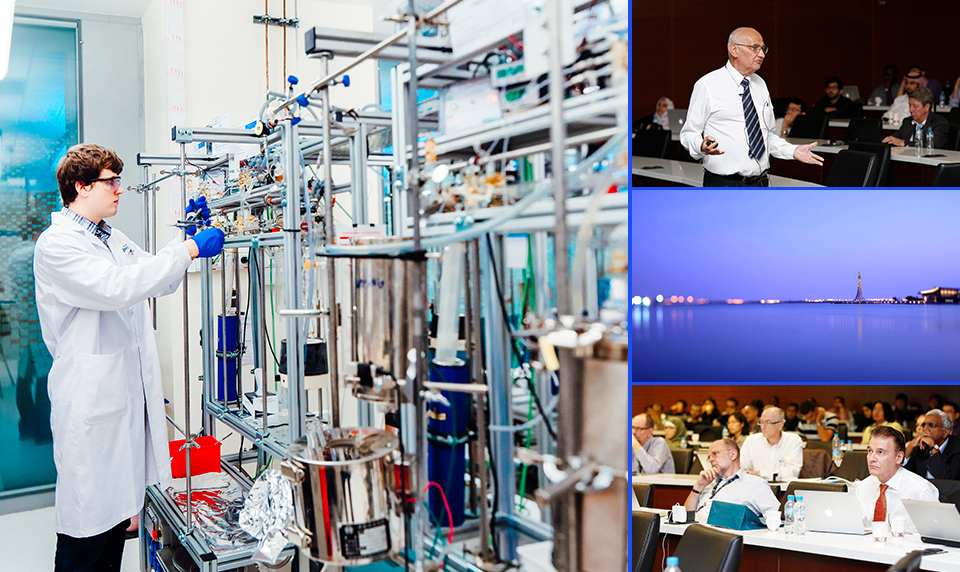 Air Liquide is a French multinational company which supplies industrial gases and services to various industries including medical, chemical and electronic manufacturers. Founded in 1902, it is one of the world's leading suppliers of industrial gases and has operations in over 80 countries. Air Liquide is headquartered in Paris, France.

CRISTAL GLOBAL is one of the leading companies in the area of titanium dioxide applications. It is the world second largest producer of titanium dioxide and commercial and specialized titanium chemicals and environmental and personal care products. It was formed when The National Titanium Dioxide Company Ltd. combined with Millennium Chemicals. The headquarters are in Jeddah, Saudi Arabia.

DOW Chemical Company combines the power of science and technology with the "Human Element" to passionately innovate what is essential to human progress. The Company connects chemistry and innovation with the principles of sustainability to help address many of the world's most challenging problems such as the need for clean water, renewable energy generation and conservation, and increasing agricultural productivity. DOW is headquartered in Midland, Michigan, USA.

As one of the world's premier plastics, chemicals and refining companies, LyondellBasell produces materials that are essential to shaping what comes next – in electronics, food packaging, construction materials, automotive components, motor fuels, textiles, medical supplies and more. The company's headquarters are in Houston, Texas, USA.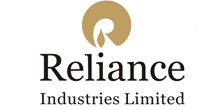 Reliance Industries Limited's activities span hydrocarbon exploration and production, petroleum refining and marketing, petrochemicals, retail and telecommunications. In each of these areas, the company is committed to innovation-led, exponential growth. The company has achieved global leadership in many of their businesses – including the position as the largest polyester yarn and fiber producer in the world. Reliance Industries Limited is a Fortune 500 company and the largest private sector corporation in India. RIL is headquartered in Mumbai, India.

Ranked among the world's largest petrochemicals manufacturers, SABIC is a public company based in Riyadh, Saudi Arabia. 70% of the Company's shares are owned by the Saudi Arabian government, with the remaining 30% held by private investors in Saudi Arabia and other countries of the Gulf Cooperation Council. SABIC began in 1976 by Royal decree and its growth has been nothing short of miraculous. Today, the company has operations in over 50 countries with a global workforce of over 40,000 talented individuals.

Saudi Aramco is not just Saudi Arabia's national oil company – it is also a fully integrated, global petroleum enterprise and a world leader in exploration, production, refining, distribution, shipping and marketing. Saudi Aramco manage the world's largest proven crude oil reserves of 260.1 billion barrels and the world's fourth-largest gas reserves, with 279 trillion cubic feet. The headquarters are in Dhahran, Saudi Arabia.

Total is a French multinational integrated oil and gas company and one of the seven "Supermajor" oil companies in the world. Its businesses cover the entire oil and gas chain, from crude oil and natural gas exploration and production to power generation, transportation, refining, petroleum product marketing, and international crude oil and product trading. Total is also a large scale chemicals manufacturer. The company has its head office in Paris, France.

UOP LLC, formerly known as Universal Oil Products, is a multi-national company developing and delivering technology to the petroleum refining, gas processing, petrochemical production, and major manufacturing industries. The company's roots date back to 1914, when the revolutionary Dubbs thermal cracking process created the technological foundation for today's modern refining industry. In the ensuing decades, UOP engineers generated thousands of patents, leading to important advances in process technology, profitability consultation, and equipment design. UOP is headquartered in Des Plaines.