Congratulations, Class of 2017!
15 December, 2017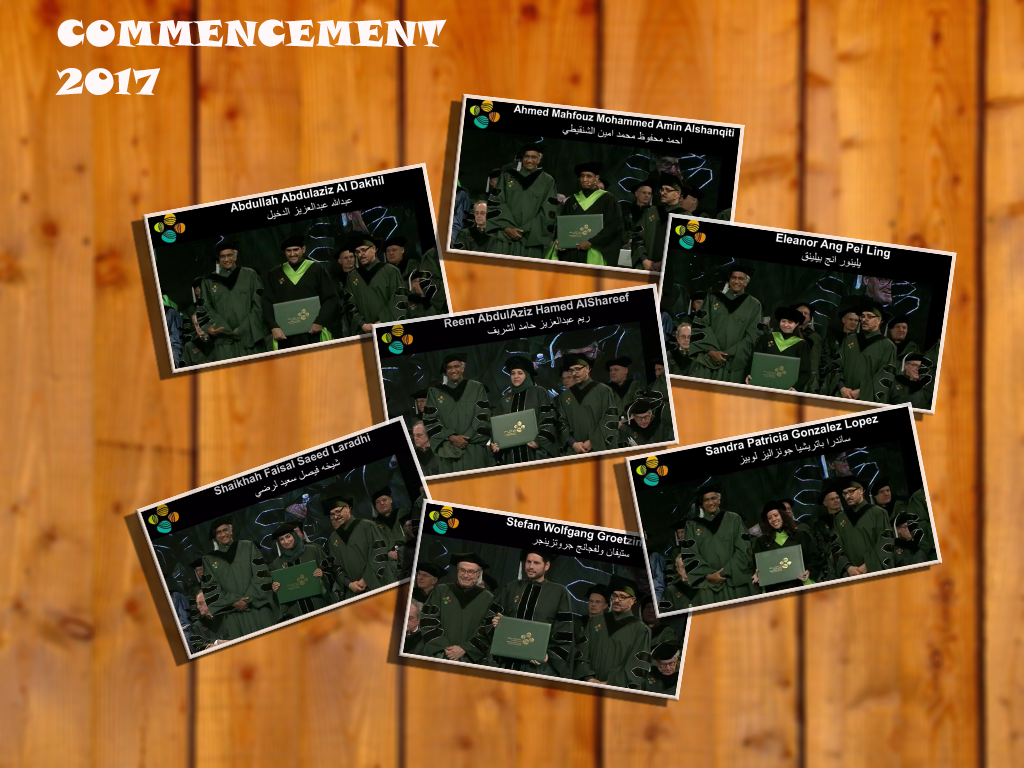 The Kaust Catalysis Center wishes to congratulate all students of Class 2017. On Friday December 15th, more than 180 students crossed the stage to receive their very-well deserved diplomas, towards which they worked so hard. Graduation ceremony was held at KAUST campus. Families, friends, and professors gathered to applaud their graduates.
Ph.D. Students:

Israa S. Al Rowaihi
Stefan Wolfgang W. Grotzinger
Nouf M. Al-Jabri
Ali I. Hamieh
Reem A. Alshareef
Sarah R. Almahdali
Shaikhah F. Laradhi
Master Students:
Abdullah Al Dakhil
Ahmed M. Alshanqiti
Eleanor Ang Pei Ling
Lujain M. Alrais
Jawaher M. Almutlaq
Sandra Patricia Gonzalez Lopez
Congratulations on your achievement!