Amazing picture of Abdullah Al Abdulghani in January 2019 Beacon edition!
15 January, 2019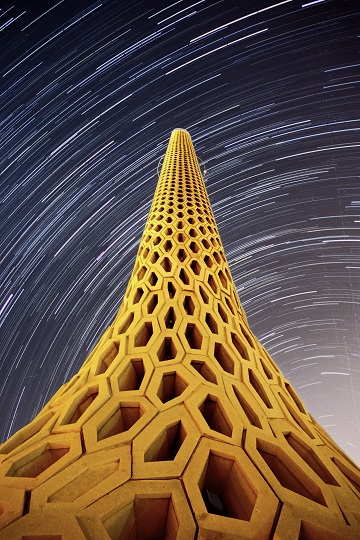 Abdullah's interest in astrophotography resulted in this amazing picture of the Beacon. In 218 shots, each with an exposure of 15 seconds, he managed to catch a "star trails" behind the most famous KAUST building.
Read more about it in the Beacon, January 2019, page 43.