KCC Professors Jorge Gascon, Magnus Rueping, Osman Bakr and Yu Han are Web of Science Highly Cited Researchers 2019.
01 December, 2019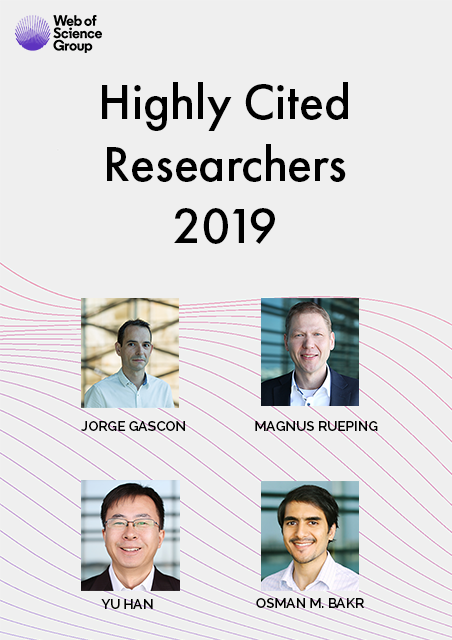 KAUST Catalysis Center is proud to have the 4 faculty members included in the Web of Science Highly Cited Researchers 2019 global list.

Since 2002, the Highly Cited Researchers list from The Web of Science Group has identified global research scientists and social scientists who have demonstrated exceptional influence – reflected through their publication of multiple papers frequently cited by their peers during the last decade.
This list recognizes the world's most influential researchers of the past decade, demonstrated by the production of multiple highly-cited papers that rank in the top 1% by citations for field and year in Web of Science.
Our congratulations to Professors Yu Han (Chemistry) and Osman Bakr (Cross-Field) who have received this honour for the first time.
Professor Jorge Gascon (Chemistry) receives this award for the second year in succession and Prof. Magnus Rueping (Chemistry) has the honour of having been a Highly Cited Researcher for the last six consecutive years.

Sandra Ramirez Cherbuy