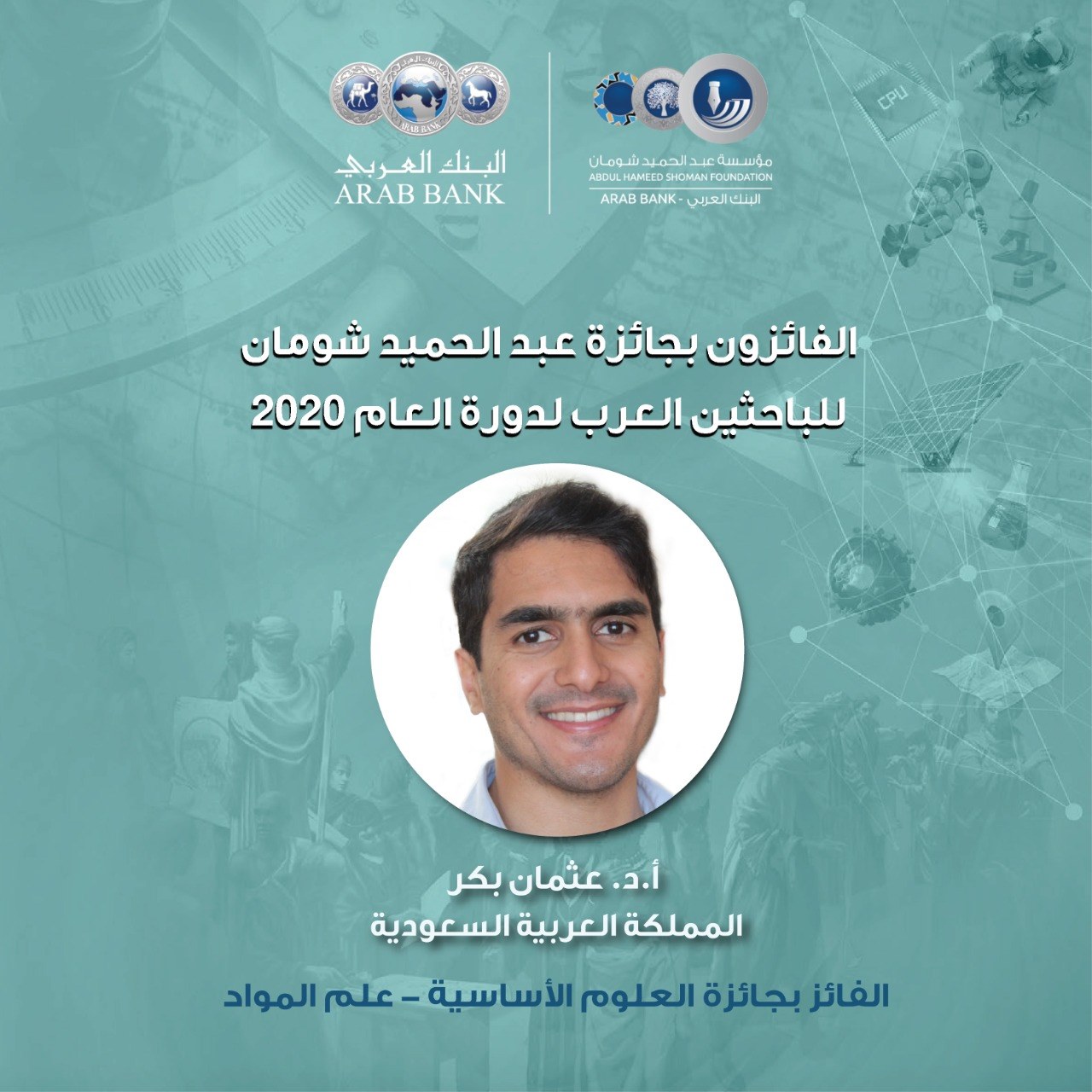 KCC professor of Chemical Science and Engineering, Osman Bakr, recently received the Abdul Hameed Shoman Award for Arab Researchers, an award presented annually by the Abdul Hameed Shoman Foundation, for his work in Material Science.
Bakr's research focuses in studying the physics and chemistry of hybrid materials. His group, the Functional Nanomaterials Lab (FuNL), studies the self-assembly and design of hybrid organic-inorganic materials and nanomaterials to generate breakthrough applications in optoelectronics, photonics, and renewable energy.
The Shoman Award is the first Arab award for scientific research, and it aims to celebrate, support and highlight the achievements of Arab researchers throughout the Arab world. It also aims to contribute to qualifying and inspiring future generations of Arab researchers, experts and specialists in different scientific fields.

The Shoman Foundation launched the Arab Researchers Award in 1982 to recognize outstanding scientific output leading to increased scientific and applied knowledge and awareness of the importance of scientific research. The award honors scientific research that contributes to solving vital problems locally, regionally and globally while also encouraging a culture of scientific research.
Sandra Ramírez