The Health, Safety and Environment Department (HSE), in collaboration with the Lab Management Safety Committee (LMSC), is pleased to announce the winners of the Laboratory Safety Recognition Awards. This award aims to foster a culture that values research safety, promotes safe behaviors and creates a safe research workplace.
KCC's Research Support team receives the KAUST Lab Safety Award 2020 for their hard work during the pandemic.
In addition, Alla Dikhtiarenko, research scientist in Advanced Catalytic Materials groups, received an Individual Safety Award.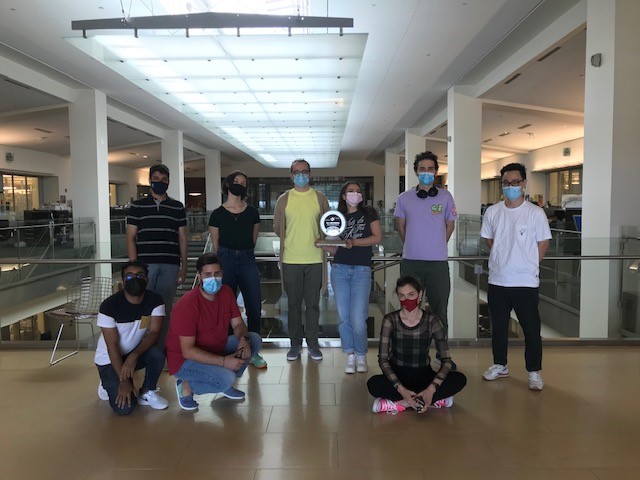 Congratulations to all!!!!