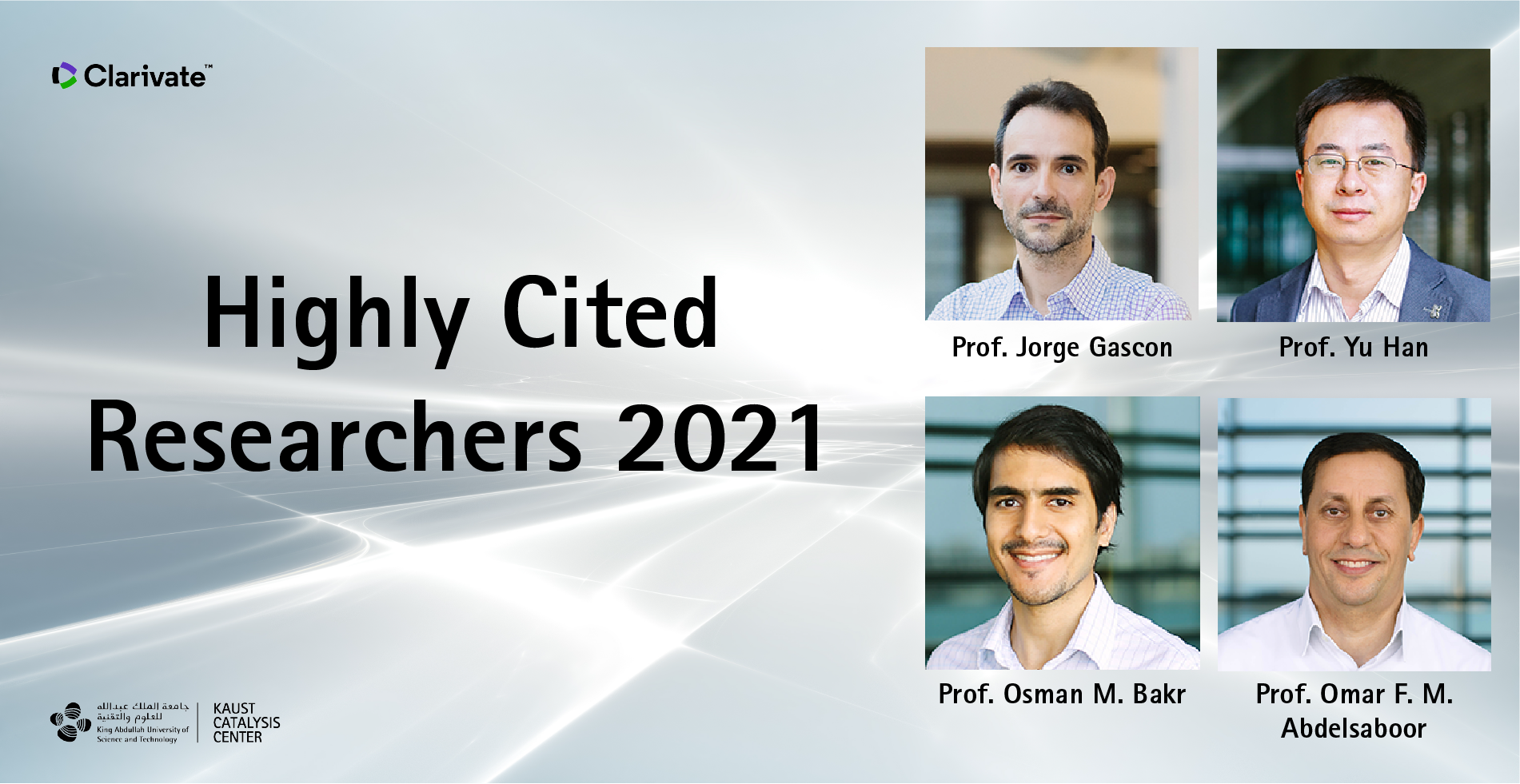 We are proud to announce that 4 of our academics have been named on the annual Highly Cited Researchers 2020 list from Clarivate.
Prof. Jorge Gascon – Chemistry
Prof. Osman M. Bakr – Chemistry
Prof. Yu Han – Chemistry
Prof. Omar F. Mohammed – Cross Field
The strength of the KAUST Catalysis Center is its unique combination of scientific expertise accumulated under one roof—namely homogeneous, heterogeneous, photo- and electro-catalysis, together with inorganic, organic, organometallic, polymer and theoretical chemists, reaction engineers and spectroscopists.
The highly anticipated annual list identifies researchers who demonstrated significant influence in their chosen field or fields through the publication of multiple highly cited papers during the last decade. Their names are drawn from the publications that rank in the top 1% by citations for field and publication year in the Web of Science™ citation index.
The full 2021 Highly Cited Researchers list and executive summary can be found online here.