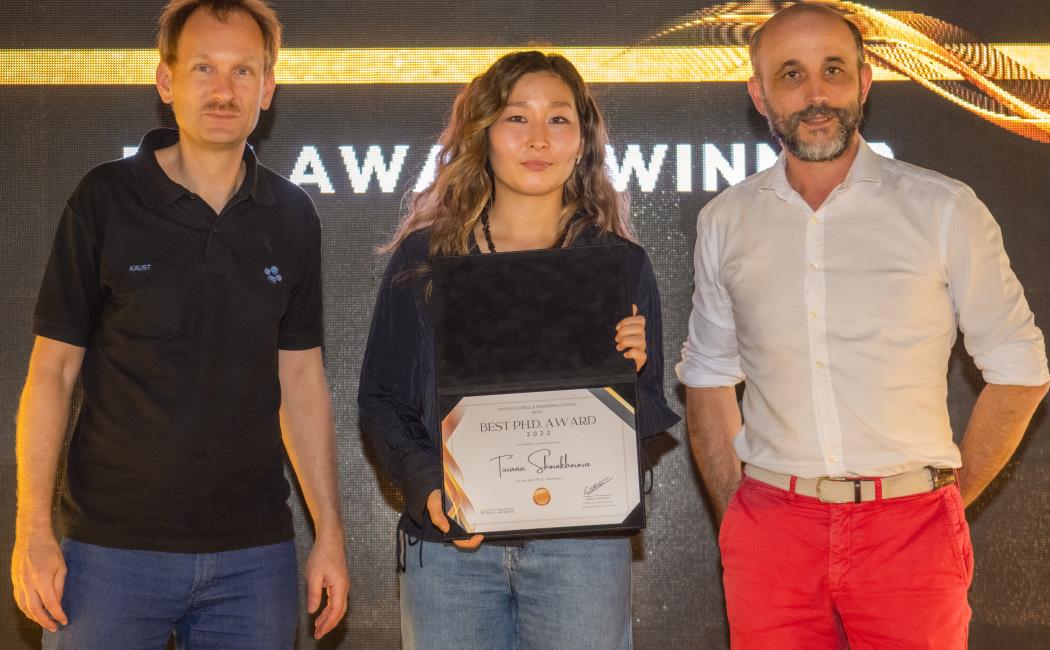 KCC Ph.D. student Tuiana B. Shoinkhorova recently had her research recognized at the PSE Best Ph.D. Award Ceremony on 8th December 2022, an event annually organized by PSE to celebrate excellence in the division.
The award is intended to encourage and recognize the outstanding Ph.D. thesis in the division. The basis for this award is the overall evaluation of the dissertation work, from document to defense to evaluation by external peer reviewers, followed by internal voting by the division to decide on the best Ph.D. thesis.
Read the full story here.
Enjoy the summary video here.